About us
Books, art, gifts and more…
In addition to the entire range of books from Samsara Uitgeverij, we have expanded our range with beautiful books from other publishers. A special selection of books is complemented by works of art and matching gifts.
From colorful works of art from the Cobra movement to famous photos of John Lennon and Yoko Ono, taken by the famous Amsterdam photographer Nico Koster.
Be inspired by the unique works of art we offer.
Surprise someone with a special gift or treat yourself to something nice.
The mission of Samsara Books & Art
The store wishes to be a place for the visitor where meetings are possible and where inspiration can be felt from the special range of books and the art present.
Workshops & events
The plan is to offer small-scale workshops and reader events. Keep an eye on our pages and newsletter for updates.
Quality first
In addition, the store is working on a striking range of gifts. The quality of the books, art and gifts is our priority. Some of the aforementioned Cobra art collection will be for sale at Samsara Books & Art.
Specialist in nonduality
The store also wants to act as a specialist in the field of non-duality by offering a Dutch and foreign assortment of classic and contemporary quality titles, supplemented with books from other publishers that are interesting and distinctive.
Here you can read more about our shop in Amsterdam, located in the shopping area 'The 9 Streets'.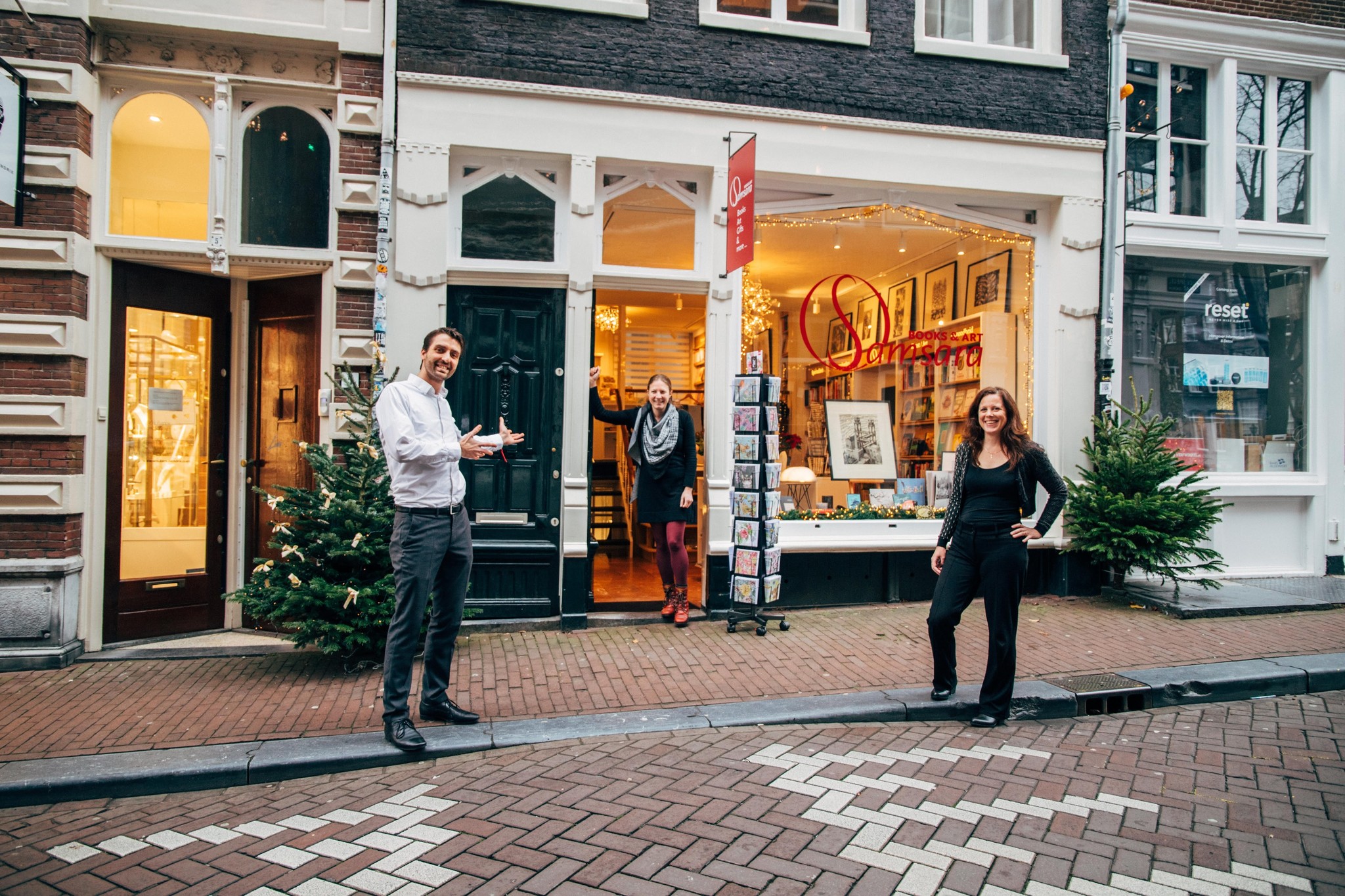 The team of Samsara Books & Art looks forward to welcoming you!
The Ambassade Group
Samsara Books & Art is part of the Ambassade Group, consisting of:
Contact
Looking for a specific book? A book that we currently do not have in our collection? No problem!
Call or email the store and we will order the book for you! Your book will be ready for pick up instore within a week.
+31 (0) 20 5550307
[email protected]